Auto accidents are notorious for causing painful soft tissue injuries. In addition to whiplash, you may suffer muscle strains, ligament tears, joint sprains, or damage to connective tissues in your neck, shoulders, or back. At Dixie Injury & Rehab, we specialize in the treatment of musculoskeletal and soft tissue auto injuries. These FAQs explain more about auto injuries and the treatment that chiropractors can provide for pain relief.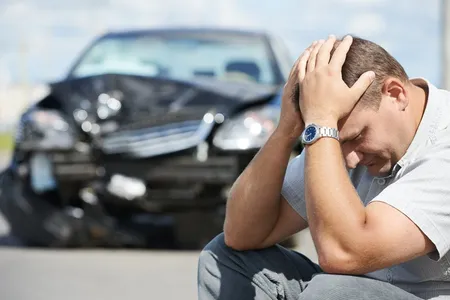 What auto injuries can chiropractors treat?
Chiropractic care can treat a wide range of soft tissue and musculoskeletal auto injuries to include whiplash, sprains and strains, subluxations, herniated disc, ligament and muscle tears, and more. If you feel pain in your neck, shoulders, or back due to an auto accident, you'd do well to visit a chiropractor for a diagnosis of your injury. Residents in Shively, KY and Dixie, KY can turn to Dixie Injury & Rehab for auto injury pain relief treatment when they have need.
How can a chiropractor treat my auto injury?
Chiropractic care utilizes natural therapies to treat soft tissue and musculoskeletal injuries caused by auto accidents. Depending on your injury, these therapies may include chiropractic adjustments, therapeutic massage, physical rehab exercises, acupuncture, ultrasound, and cold laser treatments.
At Dixie Injury & Rehab, our treatments will help relieve pain and inflammation, ease muscle tension, restore balance to your musculoskeletal system, and improve your range of motion and mobility. Our ultimate goal is to promote natural healing of your injury, so you can return to your normal lifestyle.
When should I see a chiropractor after an auto accident?
We recommend you see a chiropractor as soon as possible after your auto accident to get an accurate diagnosis for your injury. You may not feel immediate pain after your accident due to the shock on your body. After a few weeks, however, the pain will start to kick in. By this time, your injury may have worsened. By getting an evaluation shortly after the accident, you can avoid delays in getting treatment. Our Shively chiropractor will work out a treatment plan to relieve pain and expedite your healing.
Does car insurance cover chiropractic treatments?
If you have personal injury coverage, your auto insurance will help cover your chiropractic treatment. If the accident was caused by another driver, their insurance company should help with payment of your treatment. Most health insurance plans also help with chiropractic care treatments.
Come to Dixie Injury & Rehab for Pain Relief Treatment of Auto Injuries
To schedule a consultation for diagnosis and treatment of whiplash or other soft tissue or musculoskeletal auto injuries, contact Dixie Injury & Rehab at 502447-9554. For your convenience, we serve residents in Shively, KY, Dixie, KY, and the surrounding communities.