Sciatica Treatment with Chiropractic Care
Back pain is one of the leading types of pains. Upper and lower back pain can cause a tremendous about of stress, immobility, and excruciating pain. It can be difficult to treat back pain, especially if the cause of it is sciatica.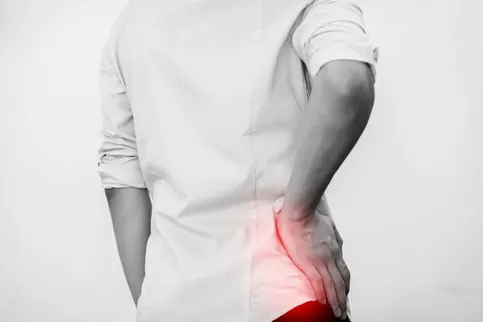 Although the term is used to describe all types of back pain, sciatica can be helped by specific treatment and professional help from our chiropractor. If you're experiencing severe, acute pain from sciatica, get help from Dixie Injury & Rehab. We have our trained chiropractor and staff ready to treat residents near Shively, KY, and Dixie, KY. We're sure we can help you find the best treatment for your sciatica.
What Is Sciatica?
Sciatica is a condition in which the sciatic nerve that runs from the lower back down each side of the leg becomes compressed. It usually becomes compressed due to disc fluid from the spinal column leaking out and compressing surrounding nerves. This condition is known as herniated disc, or sometimes bulging disc disorder.
Sciatica can also be caused by muscle inflammation around the lower back. Symptoms of sciatica can include:
Lower back pain
Pain running down the side of each leg
Numbness and tingling of the extremities
Pain upon sitting or standing for prolonged periods
Pain upon twisting
Do I Need Treatment for Sciatica?
Unfortunately, without proper treatment, your sciatica may turn chronic and can lead to great pain. In addition, untreated sciatica can also lead to permanent injury and many health issues. It's important to get help from our chiropractor if you feel your back pain is due to sciatica.
How Can Our Chiropractor Help?
Our chiropractor will be able to determine the cause of your back pain, whether it's sciatica or something else. They can do this through physical exams and imaging tests such as x-rays.
Our chiropractor will then perform several effective treatments for sciatica. This can include:
Spinal decompression, also known as traction therapy, which gently stretches the spine and reduces inflammation caused by herniated and bulging discs
Manual adjustments to realign the spine which can be causing compressed nerves
Muscle stretches and massages to reduce inflammation around the lower back
Trigger point therapy to target specific areas of the lower and upper back
Through a combination of these treatments, you can start to feel relief in as little as a few weeks.
Get Sciatica Care from Our Chiropractor
You don't have to suffer from sciatica without help. Call us at Dixie Injury & Rehab near Shively, KY, and Dixie, KY, to see how we can help you! Call today at (502)-447-9554.